Practice
Lara has a busy commercial chancery practice specialising in the full range of Chambers' work, including commercial litigation, company law, insolvency, banking and financial services, regulatory work and civil fraud. She also has particular experience and knowledge of energy-related matters.
Lara is ranked as a Rising Star in Tier 1 in Commercial Litigation in Legal 500 2022; she is quoted in the directory as 'Very clever and inordinately hard working. She does a fantastic job.' She was also named as one of 19 barristers in The Lawyer's 'Hot 100' for 2022, being described as 'the barrister of the moment' for her work on insolvencies in the energy sector.
Lara is available for instructions at all stages of proceedings, in every level of the civil courts and for arbitration work. She has exceptionally substantial trial experience and of working in big teams of counsel and solicitors. She regularly appears in the High Court as both sole and junior counsel. Particularly notable matters include:
Commercial litigation: Travelport & Ors v WEX (2020) (led by Richard Hill KC, Sa'ad Hossain KC and Andrew de Mestre KC): An expedited 7-day hybrid trial in the Commercial Court concerning a $1.7 billion acquisition and the interpretation of a complex material adverse change clause in the context of the Covid-19 pandemic. This remains the leading case in England and Wales on the interpretation of MAC clauses. Lara frequently advises in relation to the interpretation of contracts for both large and small matters.
Banking/financial services and company law: Sharp and Ors v Blank and Ors (2017-2018) (led by Richard Hill KC): A 12-week trial in the Chancery Division, in which the shareholders of Lloyds Bank sued Lloyds' former directors in claims of negligence and misrepresentation in the context of Lloyds' takeover of HBOS in 2008. This featured in The Lawyer's "Top 20 Cases" of 2017. Lara is often called upon to advise in respect of other financial services matters, including breaches of FSMA and the FCA Handbook.  She was instructed by the FCA in relation to the first ever application for special administration of an investment bank: Re AFX Markets (2019). She also frequently advises in respect of company law matters, particularly involving shareholder disputes (including s. 994 petitions) and breaches of directors' duties.
Insolvency: Gas and Electricity Markets Authority v GB Energy Supply Ltd (2016) (led by Nicholas Cox) and  Gas and Electricity Markets Authority v Rutherford Energy Supply Limited (2019) (sole counsel): Urgent Part 8 claims brought by OFGEM in the High Court for declarations of corporate insolvency in respect of energy supply companies under s. 123 of the Insolvency Act 1986 and the Energy Acts 2004 and 2011. Lara has successfully appeared in the Interim Applications Court in over 20 cases for OFGEM in cases concerning insolvent energy companies, the vast majority of which she has appeared as sole counsel. She appeared with Andrew de Mestre KC in Re Bulb Energy Limited (2021), the UK's first ever energy special administration application in 2021. She is also instructed (with Joseph Wigley) in respect of In the matter of Derek Quinlan, a c. €40 million bankruptcy petition currently listed for a 15-day trial in summer 2023.
Civil fraud: Autonomy and Ors v Lynch and Anor (2019-2020) (led by Robert Miles QC, Richard Hill KC and Sharif Shivji): Acting for Dr Mike Lynch, Autonomy's former CEO, in a claim by Autonomy in excess of $8 billion for alleged accounting fraud. The 93-day trial took place before Hildyard J in the Chancery Division and featured in The Lawyer's "Top 20 Cases" of 2019. It remains the UK's biggest civil fraud trial to date.
She has experience of and welcomes instructions concerning disputes in other jurisdictions, and is a registered Part II practitioner in the DIFC. She has also been appointed to the Attorney General's C Panel of Counsel and regularly accepts instructions on behalf of the UK Government.
Her priority is to give practical advice tailored to suit the client's individual needs.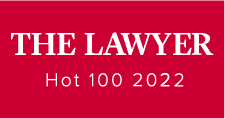 Practice areas
Additional info
Education and awards

Education

BA (Hons) Historical Tripos – Girton College, University of Cambridge

Graduate Diploma in Law (Distinction) – City Law School

Bar Professional Training Course – City Law School

Astbury Scholar of Middle Temple

Career & appointments

Member of the Chancery Bar Association, COMBAR and the Insolvency Lawyers' Association
Appointed to the Attorney General's C Panel of Counsel (2022)

Publications

Contributor to Loose & Griffiths on Liquidators (9th ed.) (2019)
'Commercial Law and Financial Regulation', United Kingdom Supreme Court Yearbook vol. 7 (2016) (co-authored with Jonathan Crow QC and Emma Horner)
Contributor to Lexis Nexis Insolvency Rules 2016 forms